Fritz Hermann — Singer, Songwriter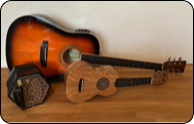 Bio
Fritz Hermann (complete name Peter Fritz Hermann Hansen) began to play music in a student rock band as a bass player and singer. Later he discovered that folk music was an ideal addition to the scout songs at the campfire. Although influenced first by American music, then also by Western European music, he always looked to find the way back to German folk music.
During his time in Kiel (1974-1984), he played in different folk groups (with some publications on LPs) and discovered the concertina as a musical instrument. In 1983 he and Georg Möllers won the Walker Cup for the best duet at the festival of the International Concertina Association in London.
If people can read in between the lines,
it should be possible to write in between the lines.
A lot of space to fill there.
In the following period, his only musical activities were working in his small home recording studio, teaching music at school, and occasional gigs with a dance band. Then Fritz wrote musicals for children and a couple of songs in German. Unfortunately, in 1987, his contribution to the Eurovision Song Contest didn't make the German preliminaries.
Twenty years later, another contest led him to write his first song in English, and more followed. Lately, Fritz likes to accompany his singing with the guitar, ukulele, or concertina. In his program, he sometimes also covers songs along with his material.
Fritz Hermanns concerts are entertaining and have a lot of opportunities to sing along.